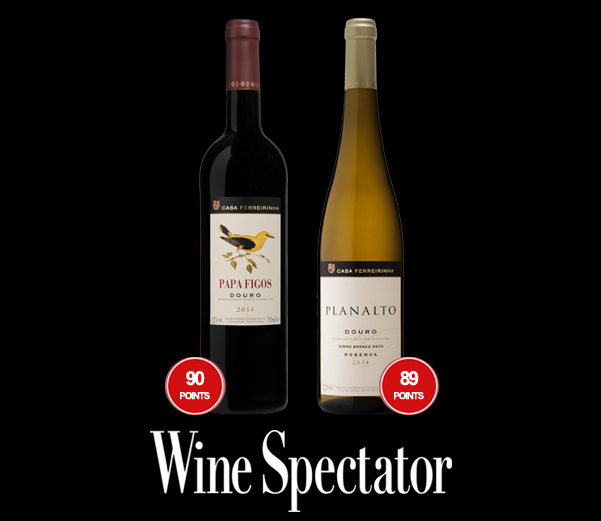 Casa Ferreirinha highlighted by Wine Spectator
Casa Ferreirinha highlighted by Wine Spectator. After eRobert Parker reconfirmed the outstanding quality of Casa Ferreirinha's Quinta da Leda Red by awarding the 2013 harvest with 95 points, it was now time for the equaly renowned Wine Spectator to distinguish Papa Figos Red 2014 with 90 points and Casa Ferreirinha Planalto White Rerserva 2014 with 89.
As to Planalto, it has also been included amongst the 12 recommended Douro's "White Treasures". Placed as a "Smart Buy" too.
Once again Douro's pioneer Casa Ferreirinha is placed at the forefront, highlighting not only the house's top estate wines but also its mid-range wines.
Great news for Sogrape Vinhos that was founded in 1942 by Fernando van Zeller Guedes. With the ambition of making Portuguese wines known throughout the world and a long-term vision based on the marketing of quality wines, the importance of new brands and their presentation.
Today, led by the third generation of the founding family. Sogrape Vinhos is ever more closely dedicated to meeting its founding objective. To be a family-run company with an international outlook focused on producing wines of quality and innovation. With the development of Portuguese brands globally.
From web Sograpevinhos