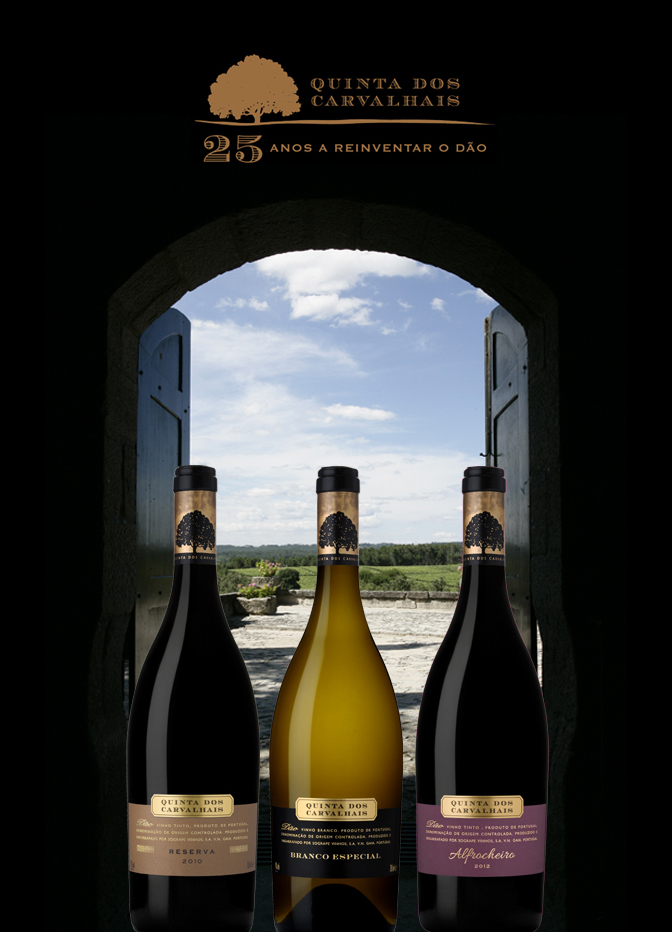 Quinta dos Carvalhais highlighted by Wine Enthusiast
Quinta dos Carvalhais highlighted by Wine Enthusiast. In the year when Quinta dos Carvalhais celebrates its 25th anniversary, the iconic Dão estate also celebrates yet another set of unprecedented ratings coming from the US.
This time, Wine Enthusiast magazine highlights three of Quinta dos Carvalhais wines, with ratings above 90 points. 94 Points to Quinta dos Carvalhais Reserva Red 2010, 93 Points to Quinta dos Carvalhais Branco Especial and 91 to Quinta dos Carvalhais Alfrocheiro Red 2012.
About Sogrape Vinhos
Sogrape Vinhos was founded in 1942 by Fernando van Zeller Guedes, with the ambition of making Portuguese wines known throughout the world and a long-term vision based on the marketing of quality wines, the importance of new brands and their presentation.
Today, led by the third generation of the founding family, Sogrape Vinhos is ever more closely dedicated to meeting its founding objective: to be a family-run company with an international outlook focused on producing wines of quality and innovation with the development of Portuguese brands globally.
Sogrape Vinhos is proprietor of about 830 hectares of vineyards in Portugal.