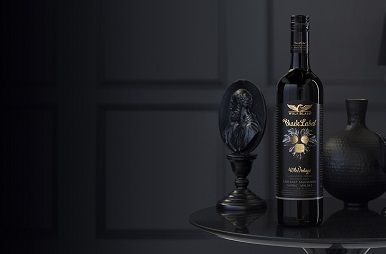 Wolf Blass scores 2016 San Francisco International Wine Competition
Wolf Blass has cleaned up at the prestigious 2016 San Francisco International Wine Competition with 32 wines awarded. A special call out to our BLASS, Gold Label, Grey Label, Black Label and Platinum tiers who all received Double Golds.
Now in its 36th year, the San Francisco International Wine Competition is the largest, most influential International wine competition in America and is judged by a prestigious panel of nationally recognised wine experts.Wolf Blass wines received seven double gold medals* and seven gold medals* amongst the 32 awarded, with wines from each luxury tier represented.
Wolf Blass has enjoyed great success at this admired show in recent times, having been named International Winery of the Year at the same awards in 2015.
Wolf Blass Chief Winemaker, Chris Hatcher is elated with this result from America, the largest wine market in the world.
"Receiving such strong commendation for our wines in the world's largest wine market is exciting and is particularly pleasing to see new wines like BLASS represented alongside classics like our Black, Grey and Gold Labels receiving Double Golds.
"At Wolf Blass, we pride ourselves on being a world class winery and creating award winning wines that are enjoyed across the world and these awards help further cement this philosophy" he said.
Medals
*The 32 awarded Wolf Blass wines were:
Double Gold
Wolf Blass Blass Cabernet Sauvignon 2014
Wolf Blass Gold Label Adelaide Hills Syrah 2012
Wolf Blass Gold Label Barossa Shiraz 2014
Wolf Blass Grey Label Cabernet Shiraz 2013
Wolf Blass Black Label Cabernet Shiraz Malbec 2012
Wolf Blass Platinum Shiraz 2006
Wolf Blass Platinum Shiraz 2012
Gold
Wolf Blass Gold Label Langhorne Creek Malbec 2012
Wolf Blass Gold Label Coonawarra Cabernet Sauvignon 2014
Wolf Blass White Label Shiraz Cabernet 2012
Wolf Blass Grey Label Shiraz 2013
Wolf Blass Brown Label Shiraz 2012
Wolf Blass Estates of the Barossa St Johns Ebenezer road Shiraz 2012
Wolf Blass Estates of the Barossa Dorrien Shiraz 2012

Silver
Wolf Blass Gold Label Adelaide Hills Pinot Noir Chardonnay 2014
Wolf Blass'Blass' Shiraz 2014
Wolf Blass Noir Shiraz 2014
Wolf Blass Noir Cabernet 2014
Wolf Blass Grey Label Cabernet Shiraz 2012
Wolf Blass Grey Label Cabernet Shiraz 2014
Wolf Blass Brown Label Shiraz 2013
Wolf Blass Brown Label Shiraz 2014
Wolf Blass Estates of the Barossa Lyndoch Shiraz 2012
Wolf Blass Platinum Shiraz 2010
Bronze
Wolf Blass Gold Label Adelaide Hills Chardonnay 2014
Wolf Blass Gold Label Adelaide Hills Chardonnay 2015
Wolf Blass Gold Label Adelaide Hills Syrah 2013
Wolf Blass Gold Label Barossa Shiraz 2013
Wolf Blass White Label Riesling 2015
Wolf Blass Grey Label Shiraz 2012
Wolf Blass Grey Label Shiraz 2014
Wolf Blass Black Label Cabernet Shiraz Malbec 2006