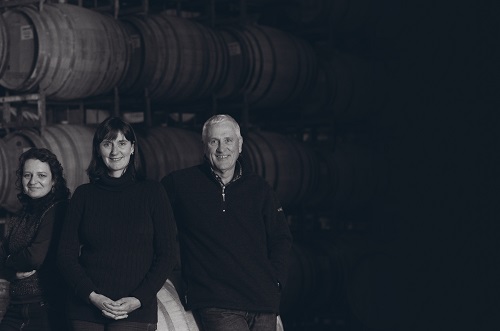 Wynnsday 2016 Collection celebrates two contrasting vintages
The 2016 Wynnsday collection features six wines that proudly showcase the Wynns 'house-style' from two contrasting vintages.
Available from Wednesday 3 August, the 2016 Wynnsday collection includes:
Black Label Cabernet Sauvignon 2014 RRP $44.99
V&A Lane Shiraz 2014 RRP $59.99
V&A Lane Cabernet Shiraz 2014 RRP $59.99
Harold Single Vineyard Cabernet Sauvignon 2013 RRP $79.99
Michael Shiraz 2013 $149.99 RRP
John Riddoch Cabernet Sauvignon 2013 $149.99 RRP
Wynns winemaker Sue Hodder says the 2016 collection perfectly depicts the Wynns style, the vintage conditions and the character of great terra rossa.
"In 2013 we chose several of our older, and beloved , classic terra rossa soil vineyards for our John Riddoch, Michael and Single Vineyard wines. It is pleasing to acknowledge these special parcels from a great year. Good ripening conditions after a wet winter, resulted in wines with fine but abundant tannins.
"In contrast, the very wet winter and slightly above average summer temperatures of 2014 combined with very low yields. The 2014 Black Label Shiraz and Cabernet and also the two V and A Lane Wines are by comparison, more linear and medium bodied" she adds.
Wynns viticulturist Allen Jenkins reflects on the two contrasting vintages that make up the 2016 Wynnsday collection.
"Vintage 2014 was 'classic' Coonawarra, with lower yields and good quality arising from the long cool ripening post veraison; the resulting wines are finely structured and medium bodied. Our 2013 vintage saw even and long ripening, with low rainfall and moderate yields delivering full fruit flavours and balanced acidity" he says.
Source Tweglobal.com